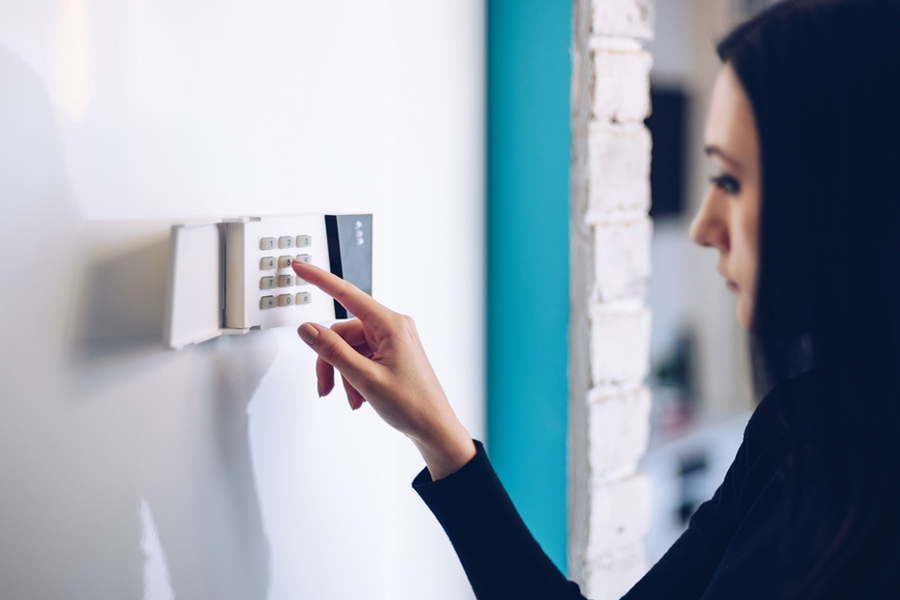 How To Reset Your Myrtle Beach System
One perk of getting your security system installed by trained experts is that you hardly ever have to worry about it. With that being said, there will likely be times when you need to reset your alarms in Myrtle Beach. If you use the ADT Command panel, your system reset usually needs only a few minor taps of the touchscreen following common events like false alarms and battery changes.
Read The Instruction Manual Before Attempting An Alarm Reset
A word to the wise before you try to reset your Myrtle Beach home security system, check your owner's manual prior to proceeding. You'll never want to compromise your system because you hit a button in error. In addition, the process might change if you switched from a numerical keypad to a modernized touchscreen interface. Keep in mind that if you're unable to figure out how to reset your system, don't hesitate to reach out to the experts.
Resetting Your Myrtle Beach Home Security System Due To A False Alarm
Typically, a false alarm happens as a result of the accidental tripping of a sensor. You can use the control panel or bring up the ADT mobile app and touch the shield icon and submit your credentials to switch off the system for these instances. You might get a call from your security monitoring team, but simply inform them that you had a false alarm.
Resetting Your Alarm After A Power Outage In Myrtle Beach
When you lose power from a storm or other event, you could begin hearing a beeping sound from your control panel. This signifies that your security is running off the battery backup. To reset the alarm and silence the beeping, you should deactivate and reactivate your system.
Keep in mind, if power is out for prolonged time frame, you may need a complete reset of your home's security. Heed the directions in the instruction manual -- usually by putting in your unique passcode and pressing the designated button two times -- and you should be back to normal. You may continue to notice chirps from the backup power, as it might not cease until the battery charges entirely. Contact your security technician if you keep having difficulties with your ADT controls a day after the power is resumed.
How To Reset Your Home Security System After Switching Out A Battery
There will be infrequent times when you must switch out a battery powering one of the devices in your security installation. To do this, you want to switch your alarm system to Test Mode so you avoid triggering a false alarm. When the new battery is put in place, move the alarm out of Test Mode and revert back to your usual settings. If the command center is unable to recognize the piece of equipment or the battery icon remains on, you could need a total reset of the system.
Tips to Reset Your Myrtle Beach Security System Following The Addition Or Deletion Of Someone
Removing or adding people can be completed on the ADT Command panel and your ADT mobile app. You should never require a system reset following the addition or deletion of a user or code. With that being said, if you relocate to a new house with an existing ADT alarm system, you need to call your residential security experts at (843) 310-1682 to start a new contract. The installer will go on site to switch out components, set up additional components (as required), and perform a full reset.
A Well-Designed Security System Is Only A Call Away
Resetting a home security system in Myrtle Beach is difficult if it doesn't have user-friendly instructions and features. If the time has come to get your functional and powerful home security system, contact (843) 310-1682 or submit the form below. We'll be ready to design the right security system for your needs.
Areas Served Around Myrtle Beach By Secure24 Your Local ADT Authorized Dealer