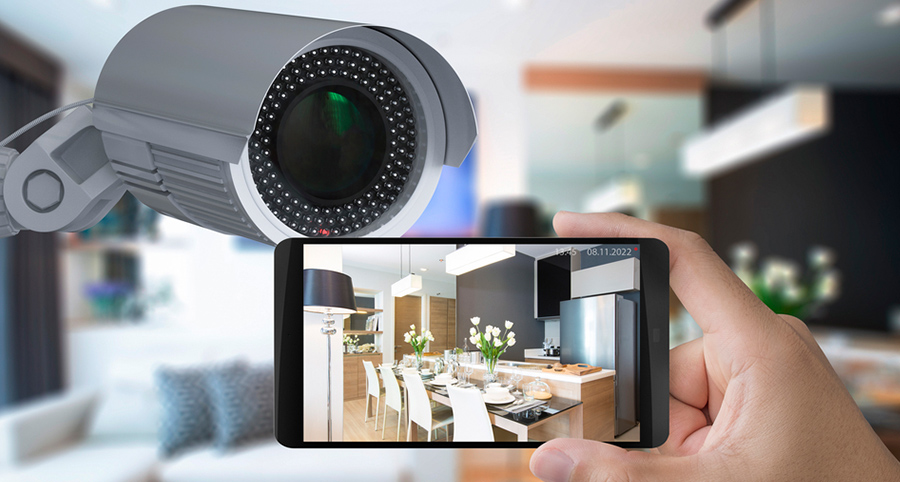 Why Should I Opt For A Home Security Package In Myrtle Beach?
A home security system can be an amazing and powerful tool. This is due in large part to the abundance of components and options available to any system. In a similar fashion to how your interior might be decorated in countless ways, your security system may feature different combinations of cameras, lights, sensors, and other tools positioned in various areas throughout your home. The options can be compelling but also a bit much.
That is why a home security package in Myrtle Beach is the right fit for many families. Get a better idea of why it may be smart for you as well.
What Really Is A Home Security Package?
What's the quickest and simplest way to find protection for your home? A home security package. In lieu of purchasing specific products one at a time, you simply order all the things you require at one time. That all-encompassing, convenient choice is the home security package. They are typically [customizable or have different versions with additional or different types of devices. Let's take a look at why this is a smart choice for homeowners.
Single Components Vs. An Entire System
Some homeowners might consider a home security tool to solve one issue instead of thinking big picture. A person installs a doorbell camera to check the status of expected deliveries. Later, they may buy motion detectors, video cameras, or other tools to satisfy similar needs in distinct parts of the home. Over time, they're left with a collection of tools that might or might not work with one another.
A home security package is great as you acquire all of the devices you want at the same time, and coming from the same brand with a control panel to tie everything together. They can also be managed through a single cell phone app, as opposed to the several that might be needed when ordering different devices. A home security package is an easy way to make sure all equipment is compatible.
You'll Never Need To Worry About Do-It-Yourself Home Security Installs In Myrtle Beach
When you order a home security package, you also have the benefit of a professional installation. Jobs like mounting cameras, connecting wires, and drilling holes can be left for specialists to take care of. You can be well assured that the specialist did the job in a precise manner while saving you from enduring hours of effort. The installation will likely come at a cost, but it commonly includes a warranty covering the service. This extra peace of mind is something every resident can be grateful for.
Select The Option That Provides the Most Reassurance
When it's all said and done, any type of security system is better than no home security system whatsoever. If you want to put together your security gradually and aren't concerned with various home handyman projects, picking out each device as you wish may be best for you. If you'd like to have a system tailor-fit and installed by trained technicians specifically for your home, then a home security package is the best route.
A security system is intended to offer you reassurance that your home is well defended. Make sure to trust your instinct on which solution will be most advantageous in the long run.
Find the Ideal Home Security Packages in Myrtle Beach
If you come to the conclusion that a home security package is the best choice for your home, consult with the professionals at Secure24 Alarm Systems. We're ready to help you design your package to make sure your family and home are well defended. You will also rest easy knowing the installation was done professionally. If you're ready to discover what we are able to do for you, contact (843) 310-1682 or submit the simple form below to get started.
Areas Served Around Myrtle Beach By Secure24 Your Local ADT Authorized Dealer